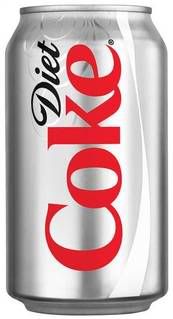 monday

well, i made it out of evansville regional and was on my way to melbourne via atlanta!!! i got to the atlanta airport with 3 hours to spare... i bought a diet coke, a south beach diet bar, and a month's service of airport wifi... heaven forbid i have 2 rather lengthy layovers without internet service, lol!!!
so, i sat down with my carry-on, my laptop, diet bar, diet coke, and proceeded to check my email. i had one from dawn that i answered. i closed my laptop and partook of my "breakfast". afterwards, i opened my computer to do a little surfing and found that my wifi was no longer working. ISH!!! (my new favorite blogger cuss word:D)
hence, i pulled out a book of sudoku and worked a couple of puzzles. time passed quickly; and, i happened to notice that there was no one sitting in the concourse area out of which i was supposed to fly. I walked over and looked at the flight information board to see that my flight to melbourne had been cancelled!!! there it was in bold, white letters highlighted red and blinking, "CANCELLED". WORD!!! i thought to myself... what next???
thus, i went up to the delta counter and inquired about the cancellation. a really nice lady informed me that the flight had been cancelled due to "maintenance issues" and the next flight wouldn't be leaving for another 3 hours and 15 minutes. nice!!!
further, i would no longer be leaving out of concourse "c" but out of concourse "t" ("out in egypt" were her next words; i think...). guahhhh... off to egypt i went. not being physically fit is a real *#$%& sometimes. my butt was dragging. thank you, God, for suitcases on wheels!!!
finally, after a few hours of terminal cnn, ha, i boarded the plane and made it to melbourne (i was really beginning to wonder???) as i made it around the corner in the airport, i saw them... d and sam!!! d was standing right next to my little sweet-pea who was holding a poster that read, "best friend"!!! now, how awesome was that !?!?!?!?!!! seeing the two of them standing there waiting was well worth all the ish it took to finally reach my destination after 3 days of trying:D!!!
it was awesome seeing will then curt getting home from school and work, respectively...
we sat down for dinner, and d asked who wanted to say the blessing. sam did.
"thank you, GOD, for food, drink, family, housing, animals, shelter, and correct climate... amen"
will: isn't housing the same as shelter???
curt: what kind of climate??? no, will, they are not necessarily the same...
sam: "correct" climate... i learned about it in school today!!!
dani: LMAO!!!
i love flying from e'ville to my final destination.
i love wifi... when it works.
i love dawn for being a bff, always being concerned, and ALL the other things she does (she IS a God send)!!!
i love nice informants.
i love suitcases with wheels.
i love d and my sweet-pea with a home-made sign just for me!!!
and, i love my will and curt, too;o)
oh, yeah... and i really love me some correct climate!!!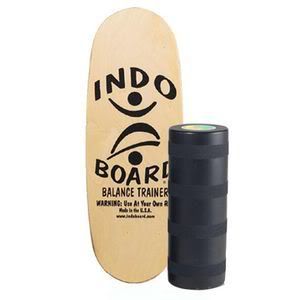 tuesday

i must have been exhausted from monday because i didn't awake until 12:55 local time. d had to work until around 1:30, so, it wasn't that big a deal that i slept late. when she returned, we drank diet coke, ate pretzels, and watch breaking bad (i'd never seen it... interesting, lol!!!)
not much later, sam got home from school. aaaaaaaawwwwwwwwwwwwwwwwweeeeeeeeeeee, he came in, gave me a big hug, and told me he missed me while he was at school. so, so, so sweet that child is!!!
then, d told him to show me the his "indo" board he got for Christmas. an indo board is basically a big, oblong board that one balances and rides on a cylinder that rolls (surfing affect???)... i made a few attempts at it; but, d was pretty sure i was going to hurt myself.
so, i waited till she left to go pick up pizza for dinner and tried it out again. curt verbally told me how it was supposed to work (verbally because he's boycotted the thing after flying off it and hurting his hip, YIKES!). d returned and i got off the board but assured her i would figure out how to "indo board" before heading back to henderson;D please, God, let me be able to do it and remain in one piece!!!
i love d-conversations, diet coke, and pretzels.
i love being missed after only a few hours of elementary school.
i love toys i've yet to master.
i love that i haven't hurt myself, yet, on the aforementioned:=}

ps. does anyone know if randy jackson (american idol) and samuel l. jackson are blood brothers???