i'm going to train for a marathon instead!!!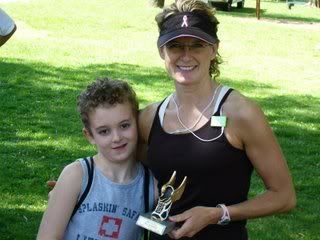 because i want to be as fit as my friend shannon; and, i want a trophy like hers too!!!

BAHAHAHAHAHAHAHAHAHAHAHAHAHAHAHAHAHAAAA!!!
GOd knows it will NEVER happen; it's just not in me!!!

what i'm really skipping the

COUCH-TO-5K

for is bridge lessons on thursdays. those that know me will totally understand... only, i really do have "shannon fitness envy"!!! REALLY!!!

my first bridge lesson is the day after tomorrow:D so, my friend maggie has given me all kinds of information to study as i've never played before in my life, and the group she is teaching has been playing for close to a year, now.

YIKES!!!

bridge and knitting... yes, i told you in my random things about me that "i am a very old soul". i wasn't kidding. before many died the average age of my best friends was probably 75. and i have many, many great friends my age and younger. i am an old person magnet. i love them, i love to listen to their stories, i love the feel of their soft hands, and i love, love, love the sparkle in their eyes when someone is paying them attention... so, i'm going to be in hog-heaven playing bridge on thursdays.

i may even write a book. (note to self: after you clean your house, start, write, and publish your book about gary, you need to start on your second book, the bridge of henderson county or thursdays with maggie.)

anyway, i guess i better get dinner started so that i can get back to studying my bridge basics (much more my speed than running, LITERALLY:b).

love and God's blessings,
dani xx

ps you will all be happy to know that i didn't go out and buy a new norwalk couch (though i want one and it would have been as good a reason as any...) for the c25k on a whim... as is my nature (eg. samprass racket (tennis lessons i whimped out on), bertha (the 6 1/2 holes i played), tandem (5 trips i took), etc...) ROTFLMAO!!!